A world where every email is welcome.

Less spam.
Antispam services will be able to use our API for filtering spam messages and senders.
Reach targeted customers.
As a relevant sender you will have the opportunity to reach more people interested in your content.
Quality control.
You will have the option to subscribe to emails with content that interests you.
Get rewarded.
In return for email evaluation, you will be rewarded with EMA tokens.
Email marketers
By signing up to EMMARES system, email MARKETERS get a chance to reach more targeted customers that are interested in their content. As they are sending content that is well accepted by their recipients, they get a chance to use EMMARES system for expanding their reach and work toward better results and higher ROI.
They invest in the rewarding pool, which is a base for rewarding EMMARES users (Email recipients), who evaluate their content.
Email recipients
In return for evaluating the content that they receive from various email marketers (senders), the recipients get tokens from the rewards pool. For each assessment, the email recipient (user) receives tokens from the email marketer whose content was evaluated.
Email Marketers – Publishers
Our unique, transparent model is based on encouraging publishers to send good, interesting and relevant content. As a Publisher you are collecting reviews from your leads and from your targeted audience in return for tokens from your rewarding pool. As a result you are:
1. building your reputation as a quality Email marketer,
2. getting access to new, exactly targeted recipients who are interested in your type of service/ topic/ product,
3. enhancing recipients engagement.
Token Buyers
By purchasing EMMARES tokens, you are securing significant privileges as a (presale) token holder as well as supporting a new, expanding project with huge potential.
You get to be part of a system, which represents the future of the Email marketing world where everyone gets only the content they are interested in and Email marketers get higher ROI.
Mailing Recipients – Evaluators
As a participant in the EMMARES community, you get tokens in return for evaluating the Email content you receive. It is that simple. You also get the possibility to subscribe only to the content you are interested in, from the highest scored Email marketers. You can use the tokens you collect in two ways. You can:
1. exchange tokens with marketers or
2. use them for your own rewarding pool (if you are a Publisher as well as Evaluator).
0
%
Untargeted emails (possible spam)
0
%
of all revenue generate segmented and targeted emails
0
%
is ROI for Email Marketing
0
X
more effective at acquiring new customers than Facebook or Twitter
Emmares stage 1
Quality assessment system with incentives for contributors
Gender / territory and quality info
EMA tokens to access ESP services, rewarding budget
EMA tokens as a reward for grading received mail
EMA tokens on exchanges
NOW
I can opt – in only to a certain sender
I have to manually unsubscribe if quality drops
I have to find source
Email Marketer has to have mailing lists sorted by marketing campaigns
Email lists are static and are expanded only by new opt-ins through campaigns and other marketing communication tools
Static recipient / sender connection
AFTER EMMARES
I can opt in to the type of information I need and, more importantly, to QUALITY information
Automatic unsubscribe if quality drops
I only need to know which info is of my interest and let the system work out which marketing messages to allow, whether I know the senders or not
Email lists are dynamic. Marketers will only need to maintain a high level of quality and categorize the information by type
Dynamic sender/recipient connection
Roadmap
51 % Presale and crowdsale
23 % New account opening incentives pool
5% Reserved for future strategic partners, ambasadors
3% Pre token crowdsale contributions, advisors
He has been an entrepreneur most of his life. He graduated from the University of Ljubljana in 1985. He and his company have been recognized numerous times, most notably with a European 1st Prize nomination for NetworksDefender. He served on the governmental IT council and as President of IT cluster Ealiansa. He has successfully overseen projects in infrastructure, networking, security, tracking and e-mail marketing. He specializes in leadership and strategy.
He is a senior web and application developer with several years building applications for reputable companies, including his own framework and CRM system for finance consulting company. Currently he is spending most of his time working on Ethereum blockchain platform and researching trading systems.
Tadej is a software developer expert who has helped developing multiple successful projects in the past years. He is a co-funder of Emmares and is an important member of the team due to his knowledge of marketing and software development. His main area of focus is solidity and d-apps. With his knowledge, he also participates as an advisor in Slovenian startups and other successful projects.
Jure Tovrljan is a brand identity specialist and innovator currently working as a creative director in a multi-award winning advertising agency. With his "changing the world, little by little" approach he has won several domestic and international awards for design and communication.
Dejan is IT professional with a bachelor degree in computer science and an 8+ years of working experiences in various IT fields. Currently he is focused on digital sales and marketing, mostly on Email marketing. He also works as a Consultant, Copywriter and Brand manager, helping clients to take their business to the next level. When it comes to Web presence in general, E-commerce or Digital sales & marketing, he is a go-to guy for advice and solutions. His extended knowledge combined with his passion about Blockchain and IT in general make him a valuable asset for what EMMARES team want to achieve.
Taja is a CEO of a marketing agency and with her Masters degree in marketing (FELU Slovenia and IESEG, Paris), she is currently working in digital marketing, web and graphic design and digital marketing strategies. At EMMARES she is also a member of bounty program team and customer service.
Matic is a junior Full Stack Developer who has worked in multiple environments across the industry. He has accured over 7 years of development experience. Currently he is developing a MailRocker e- marketing application, among other projects. He specializes in software system integration and angularjs.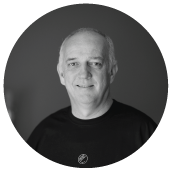 Janez Sevčnikar
Bounty manager
Jani has been a managing director in a company supporting telecommunication technology for 12 years and is a certified ISO9001 internal auditor. Prior to that, he was a technical manager for an IT company working on IT project management, planning and implementation (LAN, WAN, data centers, security, hotel automation,..), and is a certified professional in various specializations for leading IT principals.
Aljaž is an experienced software engineer with more than 7 years work on the field. After working a couple of years as a senior software engineer he decided to try something different and started working in startup companies. He has gotten some serious entrepreneurship skills in Seed Sumo accelerator in Texas,USA.
Years of experience in the field of IT project planning, management and implementation. His experience inludes: IP telephony and interactive IPTV engineer specialist, open source operating systems and security solutions system administrator, security solutions and firewalls designing based on open source software, network LAN and WAN infrastructure projects planning in implementation, comprehensive product plans preparation, IT system and infrastructure technology project management.
Žiga has years of experience in the field of IT project planning, management and implementation for Microsoft operating systems, Databases and communications as an engineer specialist, open source operating systems and security solutions system administrator, planning and implementing system for daily backup of important data on premise or off premise locations, design and implementation of data centers with HP servers and infrastructure equipment (network, data warehouse, blade server systems, virtualization …), implementation and upgrade of virtualization technologies (VMware, MS Hyper-V and open source), network LAN and WAN infrastructure projects planning in implementation, IT system and infrastructure technology project management.
Work experience: CEO Comtrade, HermesSoftlab
In the past he worked at Microsoft, where he was responsible for business development of Microsoft's new marketing approaches and solutions for Central and Eastern Europe in the last two years. Before that, he was in charge of a number of international projects, which included leading the development of business models for partners on Central and Eastern European markets and regional marketing of Microsoft's products and services.